Fixed Wire Testing / Periodic Inspection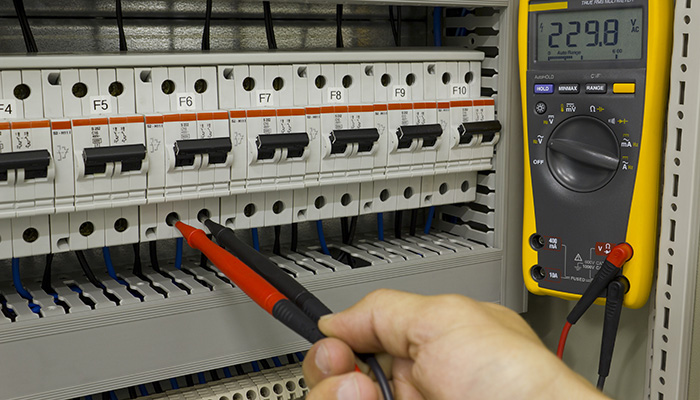 Brooklyn Engineering Services are committed to ensuring that all of our clients premises are tested in a way that ensures compliance with the current Irish Legislation. We also commit to ensure that the most effective method is used to avoid critical issues such as electrical fires, unplanned shutdowns and serious injury.
We provide Fixed Wire Testing also known as Periodic Inspection, and will ensure that tests are carried out in the most efficient and least disruptive manner possible. The majority of tests which need to be carried out are preformed on de-energised circuits, which usually requires out of hours work. In instances where circuits can not be de-energised , most other companies will record a limitation. With our advanced energised testing division 'TEGG Service' we can carry out a detailed test on every circuit in a facility, meaning nothing goes untested.
After every test a detailed Electrical Installation Condition Report is presented in hardcopy along with our unique asset management and reporting software TEGGPro View.
Did you know that if you don't test your electrical system there is a high chance that your companies insurance policy is invalid?
We also provide:
Installation testing
PAT (Portable Appliance Testing) 
Emergency Lighting Tests.